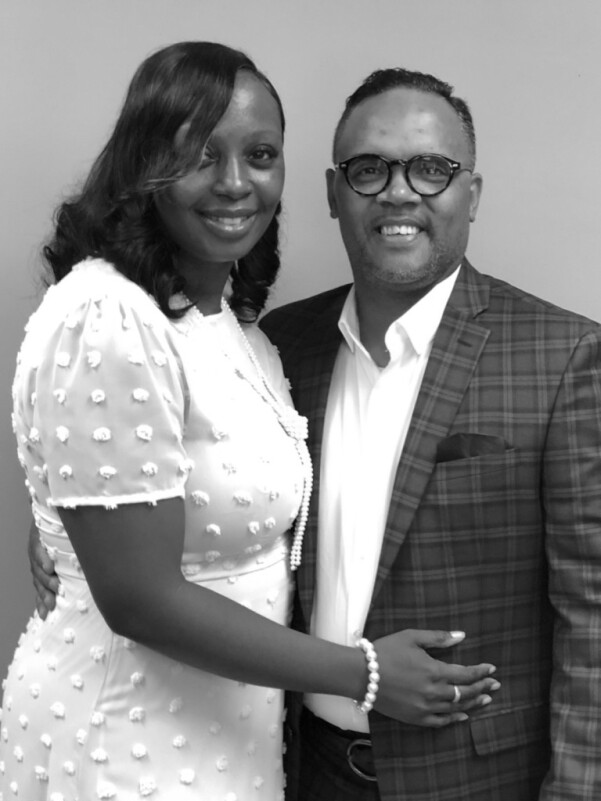 Joseph & Stephanie Carr
Pastor Joseph Carr, Jr. is the founder and senior pastor of Breakthrough Church. Launched on July 15, 2012 Pastor Carr along with his wife Lady Carr and five children, started Breakthrough Church through God's inspiration. A new church designed for a new day, were you can come to enjoy and experience God's presence. Breakthrough Church is a multi-ethnic, multi-generational, spirit filled, family centered church that loves the Lord and His people. Their passion is to win souls, train them and launch them into their purpose. To be a visible community of Christ-like followers impacting the world. Pastor Carr started Breakthrough Church on love, God's Word, and a passion for helping people. Pastor Carr has the heart of God which manifests in his life and the lives of his God given flock. Pastor Carr ministers the word of God with such power, authority, and conviction that it changes the lives of all who hear him. Pastor Joseph and Stephanie Carr have been married for 24 years . They have five beautiful children, Gabrielle (husband, Luis Rivera), Andrew, Jaylen, Ethan and Zachariah. They are proud Grandparents of Isabella Gianna Rivera. Pastor Carr has a Bachelor's of Psychology from Liberty University. He is currently pursuing a Masters of Theology-Biblical Studies from Liberty University. Pastor Carr is a certified Christian Counselor through AACC (American Association of Christian Counselors). He also is a full-time Fire Inspector for the City of Bridgeport where he has served as a civil servant for over 22 years. Pastor Carr continues to strive for excellence in all things and to fulfill the will of God for his life.
First Lady Stephanie Carr is a Christian woman of virtue, poise and grace. Known for her love and wisdom, she pours unreservedly into the woman of Breakthrough Church. Lady Carr holds an Associates Degree from Liberty University. She is a certified Christian Counselor and Life Coach through AACC (American Association of Christian Counselor). She is the Director of the Woman's Ministry at "Breakthrough Church" and oversees all of the programs and courses offered by the Women's Ministry. Lady Carr's passion is ministering to women who are broken and hurting as she helps them to achieve spiritual and emotional wholeness. Both in word and deed, she encourages women to be naturally and spiritually healthy. Using the no-nonsense candor and truth in love she has come to be known and loved for, Lady Carr uses creative illustrations and concepts to help people to understand biblical truths and life realities. She is champion for womanhood and inspires women to fulfill the call that God has on their life. Lady Carr is a woman of true character. Alongside her husband, she handles her obligation to serve in ministry with superb devotion. She is a loving and devoted mother of five children and she manages her house well!